This is ideal for those of you who want to train in Krav Maga but either don't have the time to get to the main class sessions I hold or simply like the idea of intensive 1-2-1 training as it suits you and your lifestyle.

I create my private training sessions based on your personal Krav goals. These could be about working towards the grading system or for you to push yourself past your limits and gain these valuable skills for your own personal fitness and self-defence.
All my private sessions are created and adapted to suit your individual goals and requirements and are set at your pace.

I am available to train you 7 days a week and offer training between the hours of 5.30 am until 22.00pm  
Due to the nature of Krav Maga we are fortunate enough to be able to train in most locations such as
Your home or garden
Local gym
Park or Beach (time of day depending)
Sports Hall
My home
Place of Work if suitable for you
I supply all the additional accessories needed for training but I recommend before training commences that you purchase the following
Mouth Shield
Groin Guard
How it works.
I generally create a 6-week plan which is set place to your goals and objectives that you want to achieve.
A 6-week programme is in my experience the length of time initially needed but varies depending on the student's goals. As with most things the amount of commitment, dedication and motivation you have will have a significant impact in your training and achievements.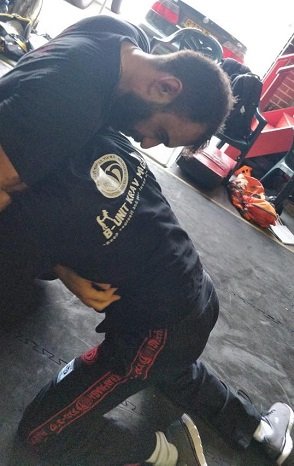 Training can continue for as long as you want them to or need them too.
It is important that I am the right instructor for you and that Krav is what you're looking for. Therefore, I am happy for you to book a one-off session to ensure that you are making the right choice and that my style and techniques are suitable for you.  
PRIVATE TUITION RATES PER HOUR
From £40 Per Hour depending on location
A block of sessions can be negotiated at a discounted rate