Adult Beginners Krav Maga Classes
"LIVE WITH FEAR OR LIVE FEARLESSLY"
KRAV MAGA trains you to deal with real life situations-The first rule in KM is to "Avoid Trouble" but when there is no choice know what to do!
The Beginners Course is a fantastic introduction to start your Krav Maga journey. The courses run over a 6-week period.
The course aims to provide you with the basic knowledge, skills and techniques to prepare you for starting our regular monthly classes if you wish to carry on your Training.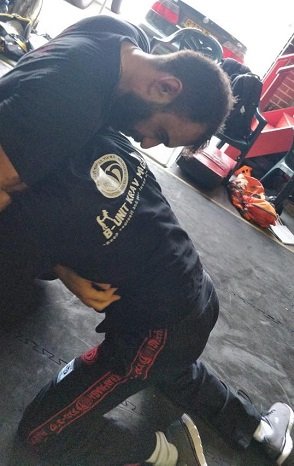 6 Week Course Content* 
Introduction to KM Fitness & Warm up exercises
Movement & Stances
Striking Methods & Combinations of Attack
Chokes & Escapes
Bear Hugs & Escapes
Dealing with Knife Threats & Knife Attacks
Head Locks & Escapes
Understanding Sparring & Slow Fighting
Stick Defence & Common object weapons
*Content may vary
Keep Safe, Train Smart learn the ultimate defence skills as used in Military, Security ,Anti-Terror groups and more!